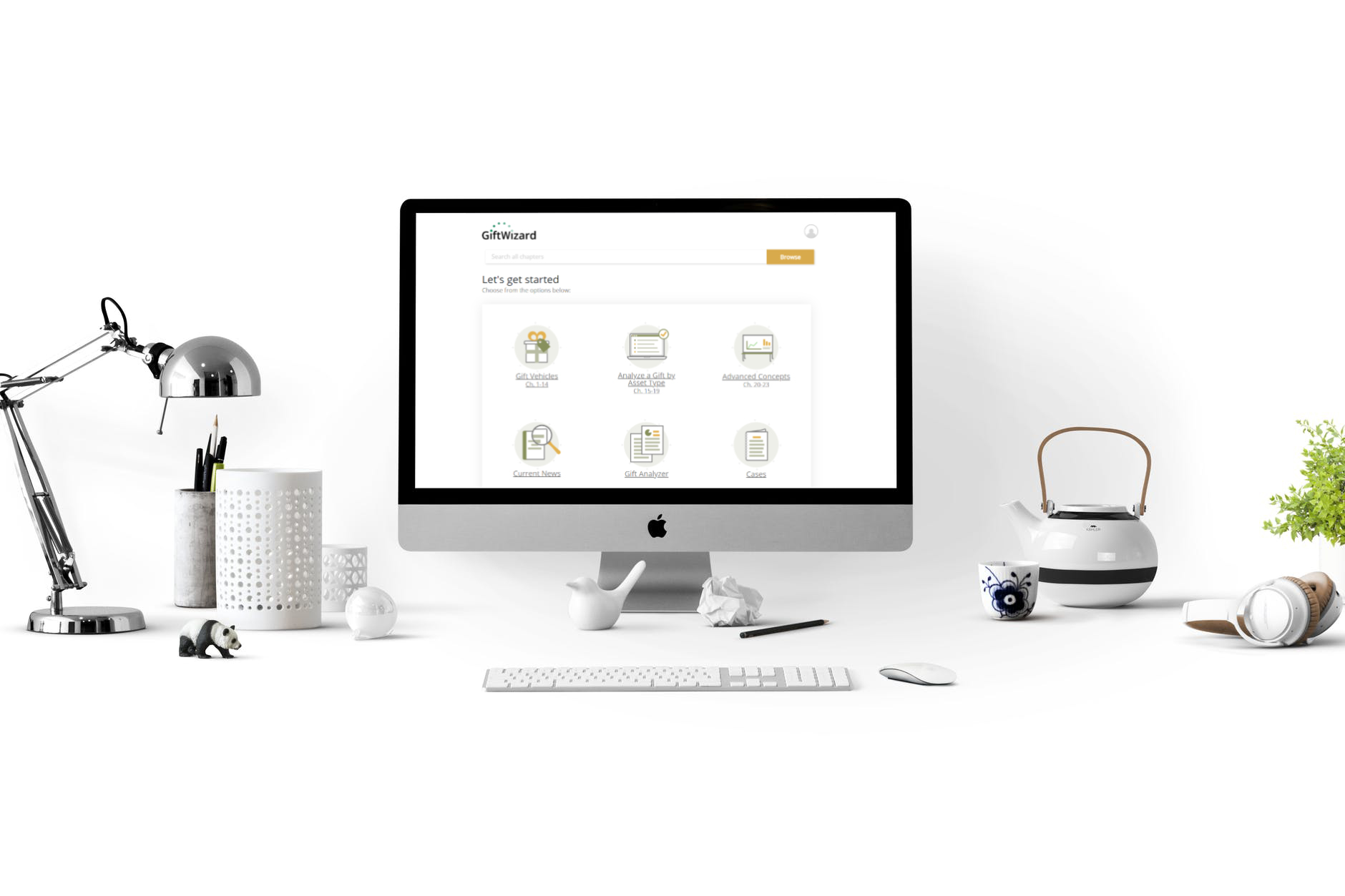 Our Mission
We provide charities with practical tools to research complex gift donations and an industry-leading, extensive suite of document drafting software to automate donor compliance-related documents.
Our individual and team memberships provide an effective, affordable, and scalable path to technical research, donor presentation, and document generation tools along with continued professional learning opportunities, program-building resources, and a supportive nationwide community.
Check out the benefits of becoming a member.
Our Brands
The most advanced industry technical research tool.

GiftWizard™ provides gift planning and other development professionals a knowledge base and the ability to utilize a robust research tool to provide various gift options for any donor's unique situation in a complete and timely manner at any complexity level. It has an answer for even the most infrequent charitable giving-related questions. A membership to GiftWizard™ automatically includes access to GiftDocs.™
Gift Administration tools all in one place.
Our signature document drafting technology, GiftDocs™ is a comprehensive solution. It allows gift planning specialists and estate planning professionals a suite of documents needed to incorporate much of the gift administration process efficiently and draft customized gift planning documents quickly, easily, and accurately. Read about using GiftDocs™ for donor compliance here.
Make Any Gift Possible™
Hire Paul Caspersen & Associates as an extension of your team and benefit from his industry experience, including building one of the most productive Gift & Estate Planning programs in the United States. Review our contracting and consulting services.
Schedule time to speak with us about your program or a complex gift conversation.
© Planned Giving Interactive, LLC All Rights Reserved.